by Justin Howes
For me photography is not just about work, it is a real passion and i enjoy every aspect of capturing the most amazing images. Photography is a true art form and requires a true balance between technical skill and creativity. My photographic style is very natural and unobtrusive, which allows me to capture those very rare and precious moments of your wedding day. I am always innovative and stylish when looking for the perfect photograph. together we will create fantastic images of your special wedding day. I am comfortable shooting in the natural environment, interiors, studio environment and landscaped gardens etc.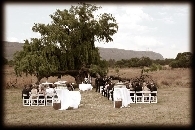 Let pictures tell the story of your day
Having a passionate, friendly & experienced photographer is very important for your wedding day, there is only one chance to capture those important moments of your day, there is no going back to redo them, therefor it is important to have faith and complete trust in your photographer, which inturn lets you enjoy every experience of your day with one less worry.
My photography career started in 2001 where I worked in a professional photo lab and from there I worked with a professional photographer as an assistant to gain the necessary experience to enter the wedding photography market. I have been photographing weddings as a profession for the last 5 years and have dealt with every imaginable circumstance and always love the challenge and experience of every wedding.
I studied graphic design and photography and find it very useful when composing the best shot, reading the light and color. My Design background is very useful when designing storybook layouts, thank you cards and collages etc.
Wedding Contract
Each wedding couple will have to review the wedding contract, sign it and return to me as part of their booking confirmation. If you have any questions regarding the contract please do not hesitate to ask.
Download Wedding Contract >>